News Archive
2004-10-04: My Channel 9 Guy has a new Home
The mascot of Microsoft's Channel9 website that I have won is now sitting on my monitor at work.
This is my workplace (yup, it's a two-monitor setup):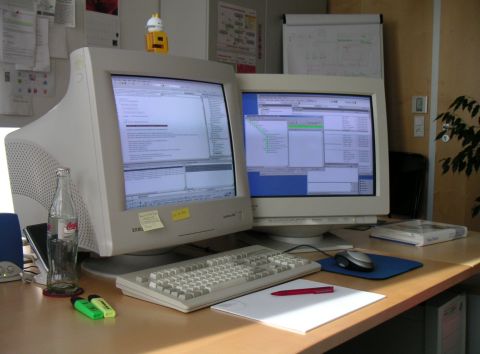 The Channel 9 Guy up close, having a good time: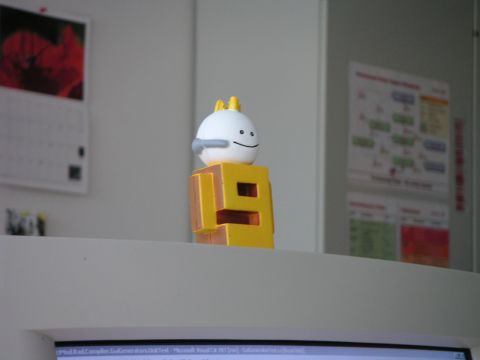 (Photos published with kind permission of Comma Soft AG)
2004-08-26: Feels like Christmas ;-)
...and these are just some of the prizes I've won with GhostDoc: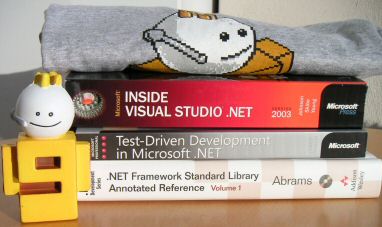 The software prizes were distributed via internet and thus are kinda hard to show (a CD-R isn't that spectacular to look at), but are really cool. And another book is still on its way -- winning stuff is fun!
P.S. In case you're wondering about the small yellow guy, it's the mascot of Microsoft's Channel9 website.
2004-08-13: 1st Place for GhostDoc!!!
Read all about it here and here.
And of course make sure you visit the GhostDoc website.
2004-07-30: Website Refresh
Ok... now that the GhostDoc website has been reworked, I thought it was time to tune up the home page a bit as well.